Das Opernring Hotel
200 m to the metro station
Opernring 11, Wien, Austria
With parking
Pets allowed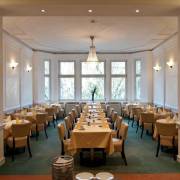 Near undeground.
Fire up tonight!
5,0
Superbly
No feedbacks
There are no feedbacks on this hotel
Your feedback may be first
Write a feedback
Any questions
about hotel?
Ask a question
+ Purchase a tour to hotel
All services and amenities:
General
Elevator
24-Hour Front Desk
Currency exchange
ATM
Non-smoking Rooms
Business and communications
Internet in hotel
Safe at the reception
Fax
Wi-fi in hotel
Activities
Aerobics
Darts
Beach Soccer
Animation
Nightclub
Feed in hotel
Breakfast "Open Buffet"
Bar(s)
Restaurant
Baby food
Confectionery
Important information
Check-in / Check-out:
Check-in time:

from 14:00 hours
Check-out time:

until 12:00 hours
Accepted for payment:
Safe
Blower
Heating
Carpeted
Hairdryer
Hygienic means
Toilet
Bathroom
Telephone
Mini-bar
Electric kettle
Wake up service
Do You want a know how much will cost your vacation?
Are you looking for a tour or accommodation only?
Packet tour
Only accomodation
Next step
Hotel location
Nearby landmarks:
Airport Vienna Danubepier Hov -
6,5 km
Airport Schwechat International -
18,1 km
Wiener Riesenrad -
2,7 km
Theater in der Josefstadt -
1,4 km
Ernst-Happel-Stadion -
4,1 km
Nearby attractions:
Mary at the Shore -
15 min
Millennium Tower -
54 min
Marian and Holy Trinity columns -
9 min
St. Peter's Church -
10 min
St. Stephen's Cathedral -
10 min
Beautiful lantern alley -
14 min
Lichtenstein Palace -
28 min
Sigmund Freud Museum -
22 min
St. Rupert's Church -
15 min
Hundertwasserhaus -
26 min
The Hundertwasser Village -
26 min
St. Marx Cemetery -
41 min
Schonbrunn Palace -
54 min
Extra Conditions
Warning:
Pets allowed
Smoking is prohibited